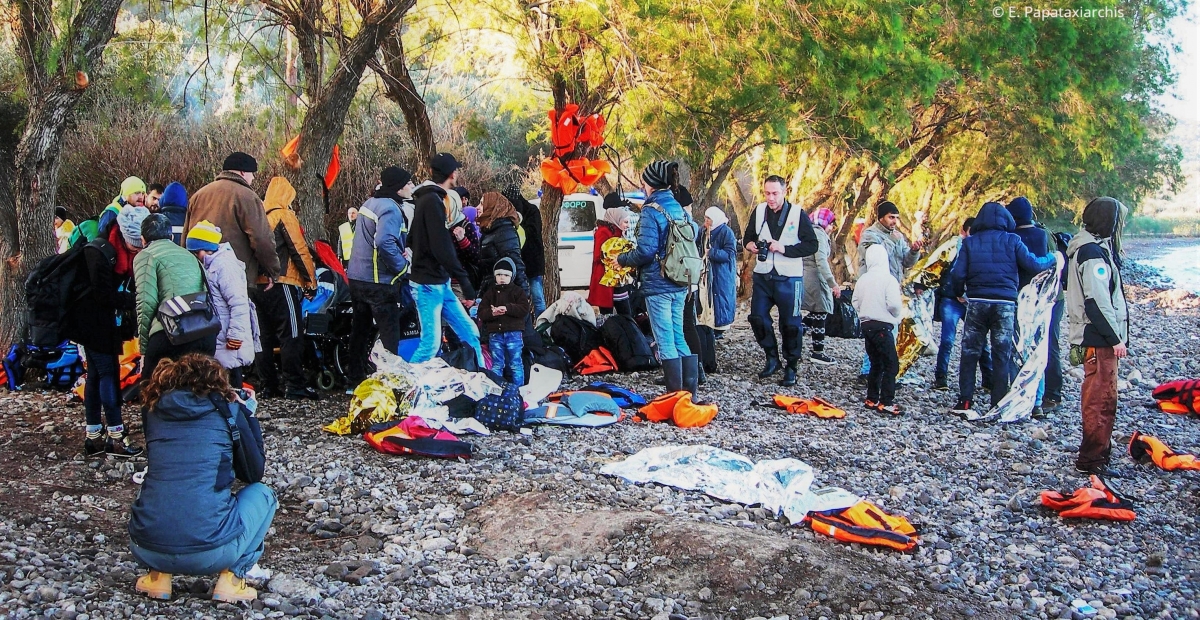 REFUGEE AND MIGRATION CRISIS IN THE AEGEAN
Population movements in the Aegean
The entry of more than one million border crossers into the territory of the European Union in 2015 is of enormous importance in the history of contemporary Europe, as well as the result of more general trends of increasing migration globally. The Aegean, as the Easternmost external border of the European Union, has long experienced population movements, but the massive inflows over the course of 2015 have no precedent over the past decades. The islands of the Eastern Aegean, and in particular Lesvos —an island that received more than half of the refugees and migrants who entered the European Union during 2015– have emerged as the geographic focal pointof the largest population movement in Europe since the end of the Second World War. As a result, the Aegean islands became the frontline of the great humanitarian crisis that marked this movement. This constitutes the impetus for the establishment of the Observatory of the Refugee Crisis at the University of the Aegean, the only university institution in the Aegean archipelago.
OUR MISSION
The objective of the Observatory is the systematic and comprehensive recording of multiple dimensions of the refugee and migration crisis, both historically and on a daily basis: demographic, economic, institutional, political, religious, and cultural. We are particularly interested in highlighting "from below" the perspectives of the diverse parties involved: migrants and refugees, local communities and humanitarian actors.
WEBSITE GUIDE
The Aegean Observatory of the Refugee and Migration Crisis organizes and posts content regarding the geographic region of the Aegean islands and the coasts, published to a large extent from the summer of 2017 onwards, with the exception of the research publications that start from January 2015.
The content of this website includes original materials that are produced by the Observatory.  Most of the content is secondary material belonging to four main categories: first, publications and articles in the  local, national and international press as well as in the social media; second, reports and press releases of international and non-governmental organizations; third, papers, reports, announcements and official documents of Greek and European authorities; fourth, academic articles, collective volumes and monographs as well as unpublished academic papers (for example, conference papers and proceedings, reports, dissertations and theses).
OUR TEAM
ASSOCIATED INSTITUTIONS
WEBSITES OF RELATED INSTITUTIONS