Inside the migrants' jungle in Samos
Author:  Valérie Gauriat | euronews.com | 21 May 2019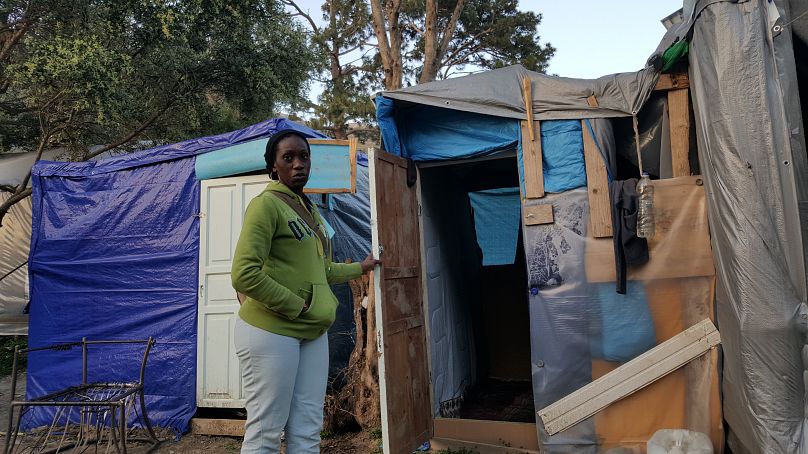 Sarah is from Uganda. A former university lecturer in political science, and civil rights activist, she fled her country where her security was at risk. She has been surviving in the so-called migrants "jungle" on the Greek island of Samos for months. We met her while reporting on the ordeal of both refugees and locals on the island, for a special edition of our investigation magazine Insiders-Unreported Europe. She takes Euronews reporter Valérie Gauriat on a tour of what she describes as hell on earth.
The Greek island of Samos is known for its picturesque landscapes. It also hosts a darker reality: one of the so-called hotspots, or registration centers for migrants, set on the Greek islands of the North Aegean sea.
Build for 650 people, the camp is overcrowded, as some 4000 migrants are stuck on Samos. Dozens of tents pile up around the center, forming what both locals and refugees are now used to calling "the jungle".
"Welcome to my world!" jokes Sarah, as she leads us through the muddy paths straying an unsettling makeshift village of tents. Read more>>>